Nightmares(1983)
Directed by Joseph Sargent
Emilio Estevez
in
"The Bishop Of Battle"
as a suburban arcade addict, blasting
"Black Flag"
and
"Fear"
on his head phones until he is sucked into the fabled 13th level of the mysterious new game.
That's most of why you should watch "
Nightmares",
which is somewhere between
"Creepshow"
and
"Tales From The Darkside".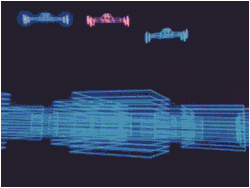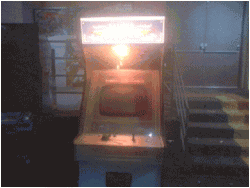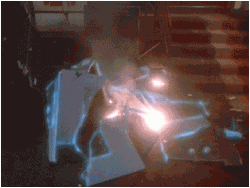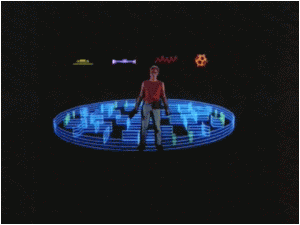 The other story here worth seeing is
"Night Of The Rat"
about the most hilariously gigantic and evil rat, ever to grace cinema, the legendary
"Devil Rat"
as it cleverly named, which terrorizes a small family.
The other two stories,
"Terror In Topanga",
which is only mildly funny if you've ever lived in the valley, because
Topanga Canyon
is one the least threatening places on earth.
Then there's
"Benediction"
which is about a priest being chased by a truck, also possibly driven by the devil or something.
There is one scene where truck comes out of the earth, that looks eerily real, but aside from that it's pretty worthless.
I like anthology films, like this, even the bad ones, between
"Bishop Of Battle"
and
"Night Of The Rat
", there's just enough laughs (
zero scares
), to make this one worth seeing.
Also oddly no framing story, you just get 1-2-3-4 the end, which makes the whole thing feel incomplete.